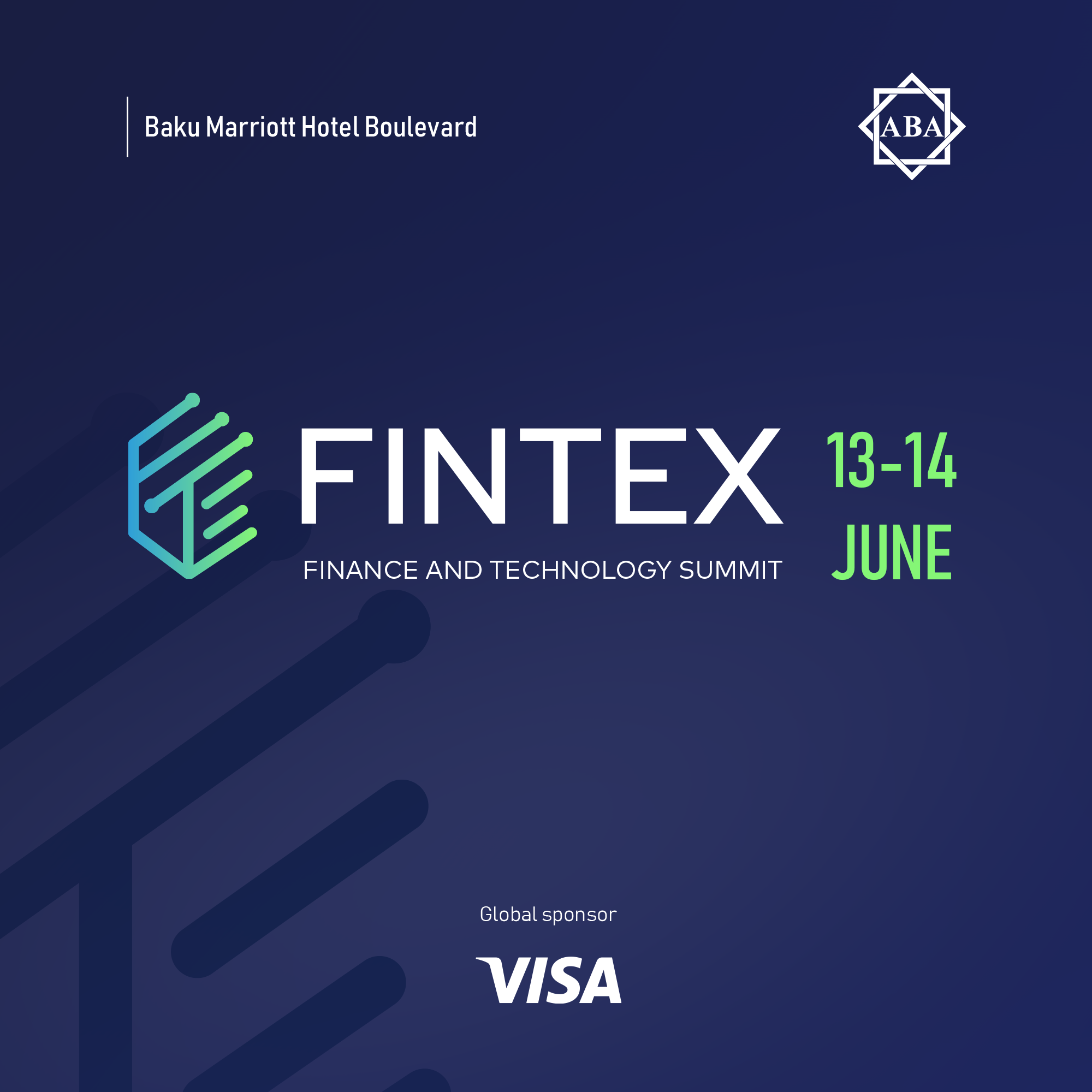 We are excited to announce FINTEX SUMMIT 2023 (FINTEX – FINANCE AND TECHNOLOGIES EXPO) in partnership with VISA, to be held on June 13-14, 2023 in Baku, Azerbaijan, with the subject of "New Trends in Banking and Finance Ecosystem: Innovative Solutions, FinTech And Security".
Recall the moments of FINTEX 2019, online FINTEX 2020 and FINTEX 2022:
VISA SUPPORT VIDEO
LANDING PAGE OF FINTEX 2023:
https://www.gbmevents.az/en/event/fintex-summit-2023-finance-and-technologies-expo
Having quite a history the Summit proved itself as an excellent platform where all the stakeholders meet, present new ideas, experiences, products, learn from each other, network and dive deeper into financial technologies, digitalization, payment ecosystem. We are inspired that there are always new opportunities for partners and participants there at the event.
The FINTEX SUMMIT is only finance event in Azerbaijan at which bank CEOs are all present. The Summit brings together senior management of regulators, fintech, associations, representatives of international financial institutions, local Embassies, academician, well known companies, decisionmakers and influencers.
We will discuss together the following topics:
INTERTWINED ECOSYSTEMS: BANKING AND FINTECH
GOOD FOR ESG, GOOD FOR THE INDUSTRY
SUPER BANKING APP OR SUPER FINTECH
OPEN BANKING TOWARDS OPEN DATA
EMBEDDED BANKING & BANKING AS A SERVICE
SEAMLESS DIGITAL ONBOARDING
PAYMENTS NEXT BIG BANG
DIGITAL ASSETS IN DIGITAL ENVIRONMENT
CORRESPONDENT RELATION: SUSTAINABILITY IS THE KEY
INNOVATIONS IN LENDING
NEW NORMAL, NEW REGULATION
ALMIGHTY DATA
CYBERSECURITY
Within the Summit "FINANCE AND DIGITAL TECHNOLOGIES DAYS" will be announced and different related side events (meetups, webinars, competitions etc.) will be organized too.
Will be very glad to see you with us.
Regards,
Yunus Abdulov
Executive Director
Mob. +99450 216 17 16