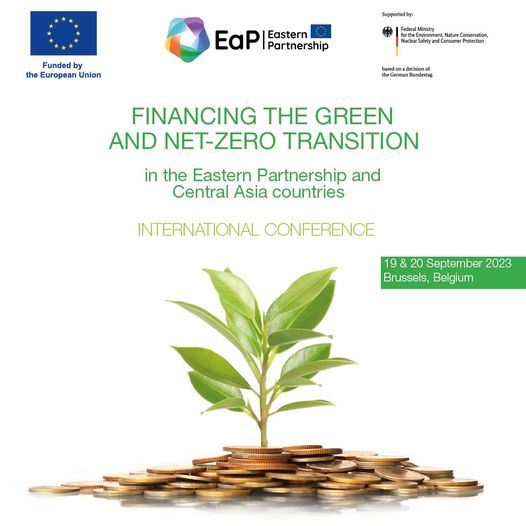 On 19-20 September 2023, the regional conference "Financing the transition to green and net zero in the EU Eastern Partnership countries and Central Asia" took place in Brussels, Belgium, in a hybrid format.
The purpose of the event was to present the progress made by the EU-Central Asia Eastern Partnership countries in investing in the green and net-zero transition. Such a transition is critical for addressing climate change and environmental degradation. The conference also discussed the critical steps to accelerate green public investment, increase the availability of green finance, using an array of instruments, as well as re-orient private capital flows to support the greening of the economic development of the region.
During the discussions, the Union of Banks of Kyrgyzstan shared the already implemented activities and plans aimed at building a framework for Sustainable Finance in the Kyrgyz Republic, as well as preliminary discussions on possible further interactions, in particular with the Organization for Economic Cooperation and Development (OECD), the European Bank for Reconstruction and Development ( EBRD) and other participants of the event.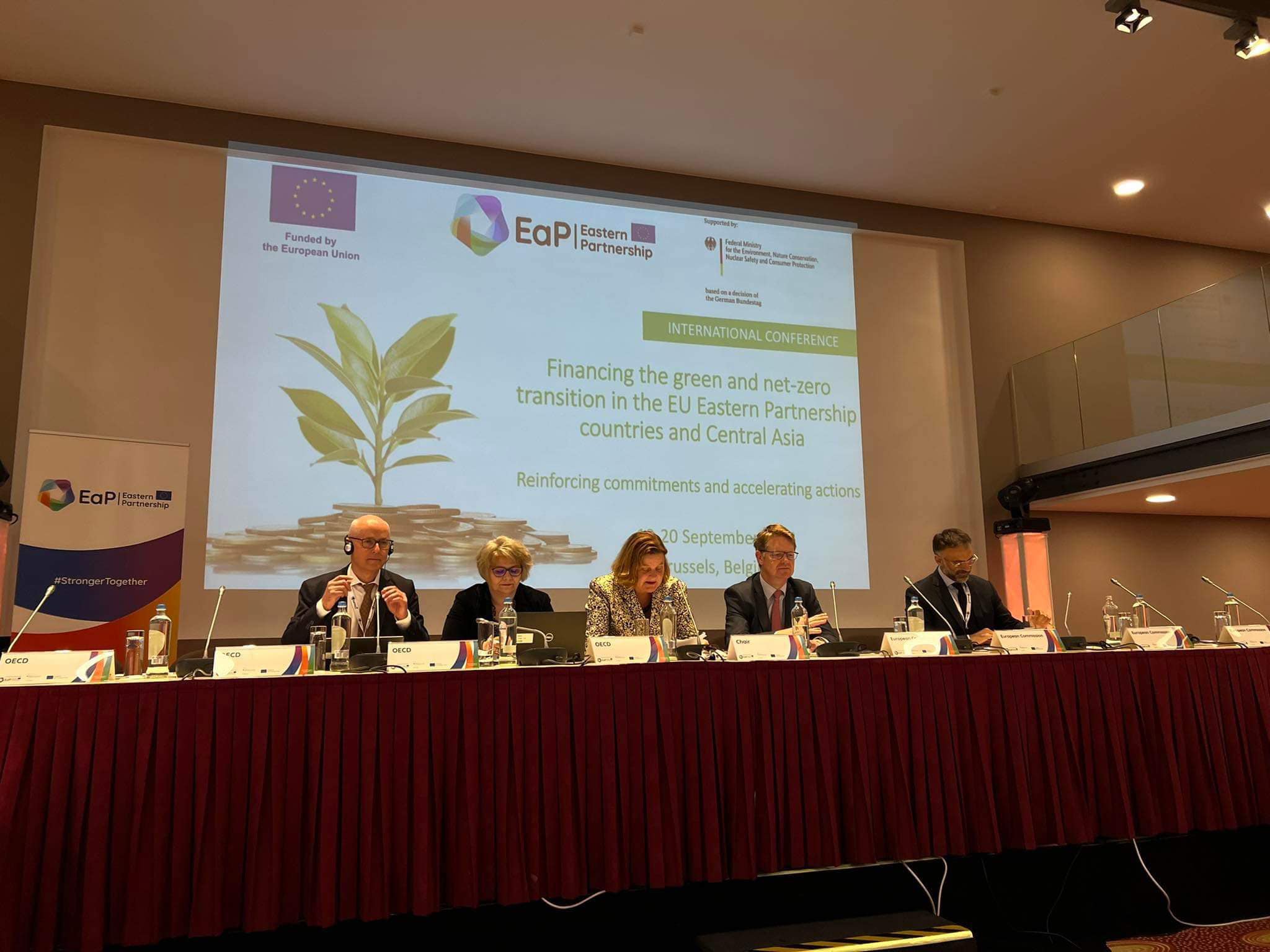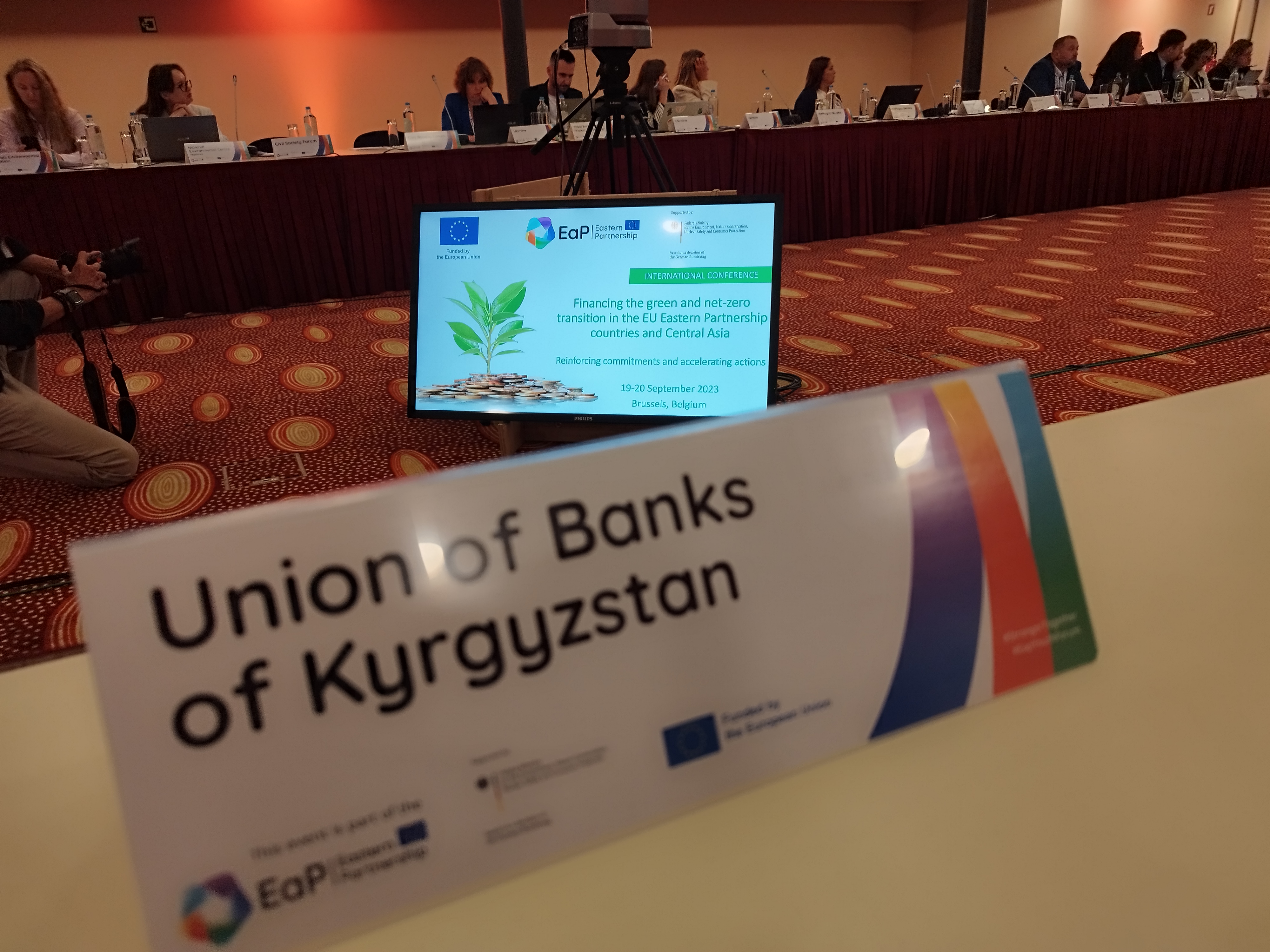 The Conference brought together relevant government officials from Ministries of Environment, Economy, Finance and Energy, relevant European Union institutions, representatives of International Finance Institutions and multilateral financing facilities, International Organisations and donor countries. Experts from the financial and capital market sectors as well as academics, consultants, officials from green/climate-related initiatives, NGOs were also invited to take part in the debate.
The event was co-organised by OECD and EC as part of the "European Union for Environment" Programme (EU4Environment) and was also supported by Germany's Federal Ministry for the Environment, Nature Conservation, Nuclear Safety and Consumer Protection (BMUV).
https://www.eu4environment.org/events/financing-the-green-and-net-zero-transition-in-the-eu-eastern-partnership-countries-and-central-asia/