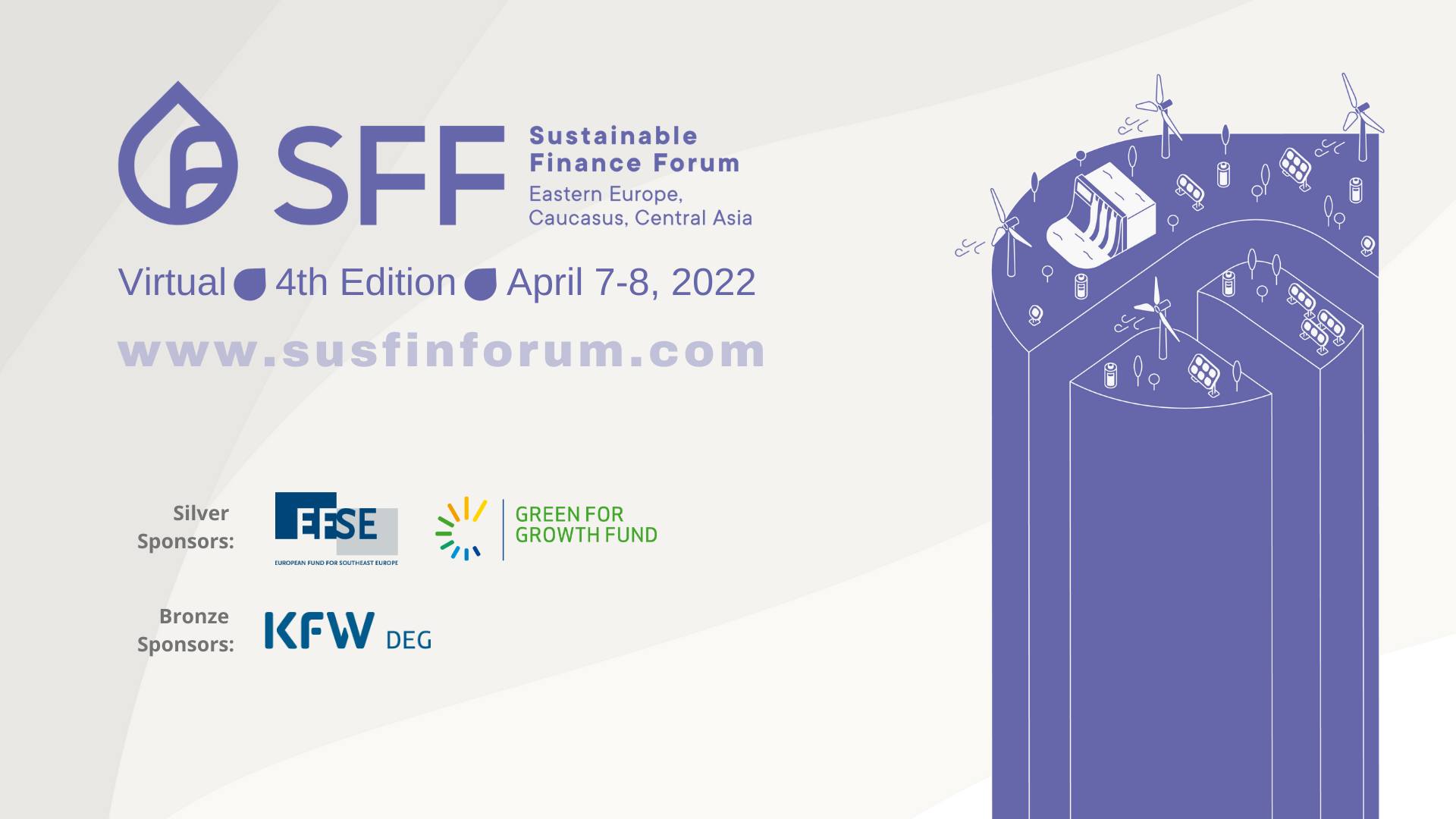 The Sustainable Finance Forum Eastern Europe, Caucasus & Central Asia (SusFinForum EECA) which will take place on 7-8 April 2022 online. Union of Banks of Kyrgyzstan, as the forum's media partner is happy to remind you that you still can register to participate in the 4th edition of the SusFinForum with a special discount.
SusFinForum EECA – is an annual forum, which gathers around 200 banks, microfinance institutions, asset managers, project sponsors, investors & financiers in the EECA region and beyond.

The two-day forum will present the latest developments and practices in the regional markets, share insights into sustainable finance, solutions it provides for creating a positive environmental and environmental impact. It will feature key organisations and professionals, who will discuss the latest trends in sustainable finance in the region of Eastern Europe, Caucasus, Central Asia and beyond.
During the SusFinForum EECA 2022 you will be able to join the networking platform, connect with counterparts, set up new partnerships, and participate in professional experience exchange etc.
The Forum Agenda topics focus on the impact of the developments in the region on ESG and sustainable finance, green bonds, impact measurement for financial institutions, renewable energy finance, and bankability, ESG and local currency risks and returns etc.
Register by April 6 with a special 10% discount from UBK by using the code UBK-10 and get the tickets at a lower price.
For questions please contact partnership@susfinforum.com