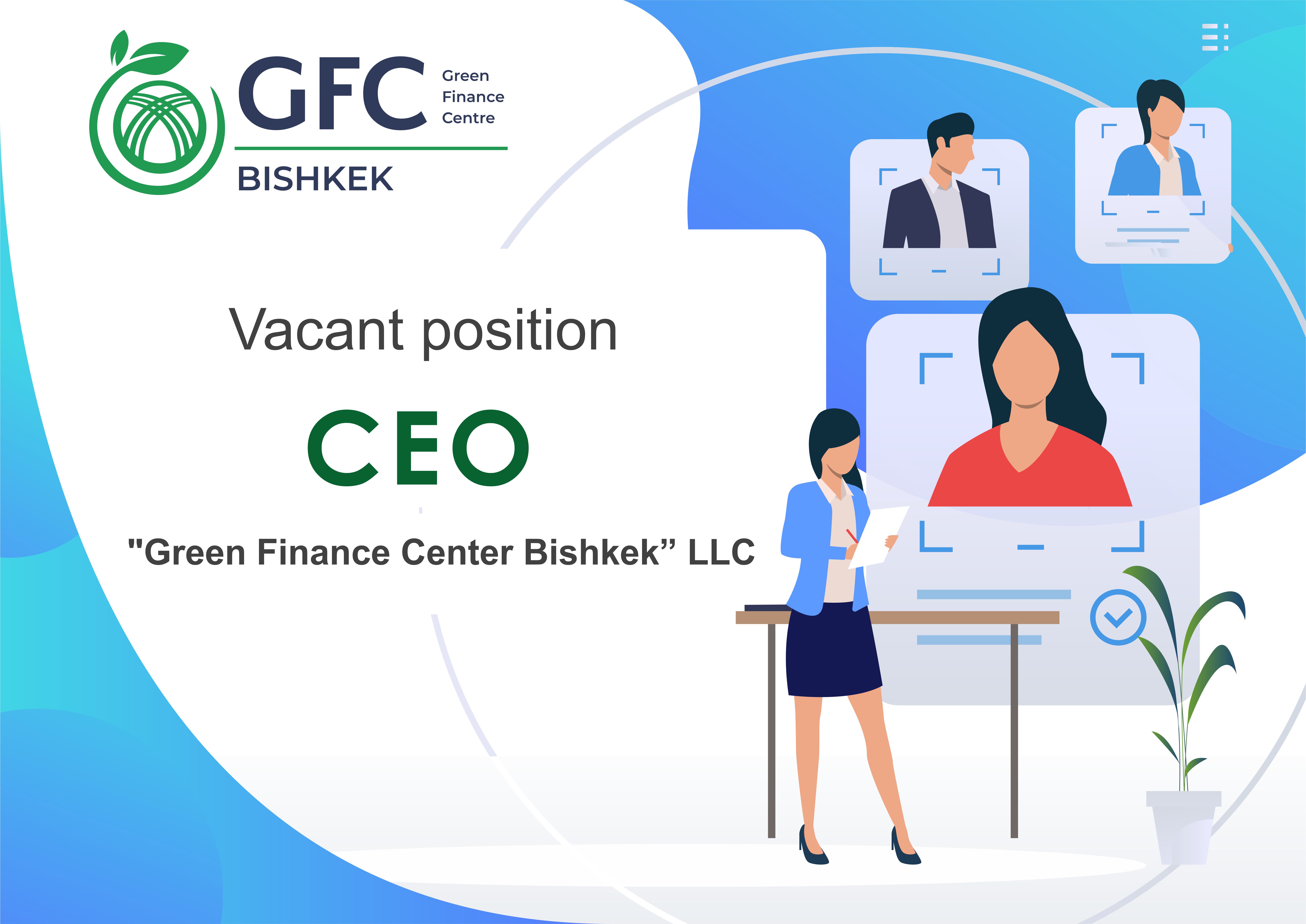 The AIFC Green Finance Centre announces the opening of a vacancy for the Director of the "Green Finance Centre Bishkek"  LLC (hereinafter – the Company) in Bishkek, the Kyrgyz Republic. The Company is a subsidiary of the AIFC Green Finance Centre ltd. (hereinafter referred to as the GFC), which is located in Nur–Sultan, Kazakhstan.
The co-shareholders of the company in Kyrgyzstan are JSC "Aiyl Bank", CJSC "Kyrgyz Stock Exchange", as well as the Union of Banks of Kyrgyzstan.
The Director of the Company will play a crucial role in the development and implementation of the company's strategy at the country level in coordination with stakeholders. In addition, Director will establish and maintain relationships with senior management in the public and private sectors, and make efforts to develop business.