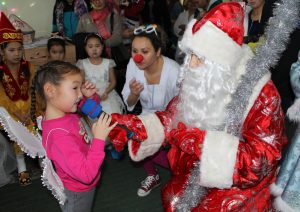 The employees of FINCA Bank in cooperation with the Charitable foundation "Help the Children-SKD" held a charity event in the children's hematology unit of the National Center of maternity and child welfare service.
Children suffering from serious blood diseases received a New Year's miracle as a gift right in hospital.  Exclusive glasses with warm wishes, fruit, kind greetings, clown-doctors with magical soap bubble show, Father Frost with his granddaughter Snegurochka, the Snow Maiden… And the main point – the children have received the vital blood products without which it's impossible to provide treatment.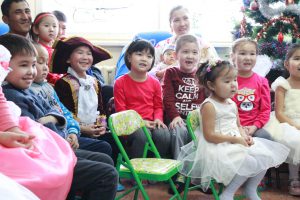 The genuine happiness was seen in the eyes of the children, their parents and the personnel of the children's hematology unit, their hope for the best helped their wishes come true.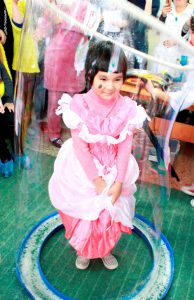 "Thanks to the responsive team of the CJSC "FINCA Bank" the magic has come true. Our dear magicians, we bow down before all of you and thank you for your help, for your kind hearts, for the fact that you didn't ignore other people's trouble! May the new year bring only sunny days to you, may it fill your hearts with happiness only, may only good luck meet you every day", Elena Koneva, the president of the  Charitable foundation "Help the Children-SKD", said expressing her gratitude.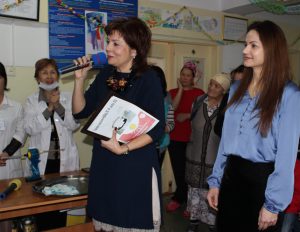 According to the medical staff of the children's hematology unit, up to 1,500 children receive treatment in Bishkek annually. Currently there are 38 children receiving stationary treatment. Those are the children with blood diseases in the most serious condition from all the regions of the country.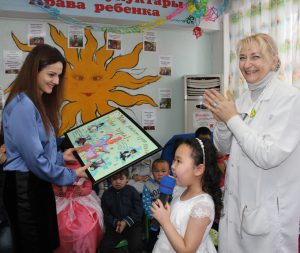 FINCA Bank holds socially important events on continuing basis, paying great attention to the development of corporate volunteering in its projects.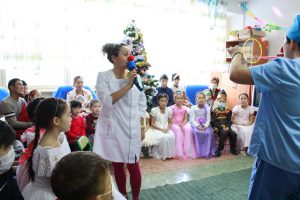 For more detailed information about the Bank's projects please visit the website: www.FINCA.kg